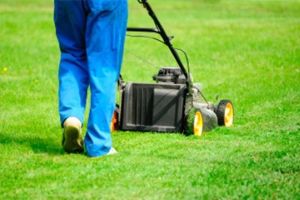 Cleaner Brockley employs a team of professional gardeners in Brockley SE4. Our gardening services include hedge trimming, lawn mowing and garden cleaning.
Our company from Brockley offers reliable and inexpensive professional gardening services which can be used for every real estate property. If you don't like the current state of your garden, you can turn to our competent experts and ask for their help. For only one day they will be able to change your garden and make it look just the way you want. Our agency is a very reputable one which is the reason why many people from the capital are constantly relying on us for the maintaining of their gardens and of their whole real estate properties.
Gardening Services in Brockley

Price

Lawn Mowing

from £50/h

£

45/h

Hedge Trimming

from £50/h

£

45/h

Garden Cleaning + Jet Wash

from £100/h

£

90/h

Jet Wash

from £60/h

£

50/h
Fill the form for a free quote!

To ensure the presentable and also healthy appearance of your garden you can contact us right away and we will take it from there. Our agency is different from the others mostly because we don't look at the performing of our gardening services as a job. This is something that we really love doing and we are always open for questions, as well as to give advice to our clients about their properties.
"What a brilliant job you did. I still can not believe that the garden I see through the window is mine. Many thanks to your wonderful team." – Alexandra
Our Services in Brockley
A garden can be very demanding sometimes and if you are experiencing troubles, that is a clear sign that you need the help of a professional. In Cleaner Brockley we have many excellent specialists who are familiar with the common needs of the garden and can take good care of it. Provided with the best tools, technologies and products, our employees will turn your garden into a very nice and organised place.
Gardeners in Brockley, SE4
We are the best provider of gardening services in Brockley and we can prove it:
We care about every plant which you keep in your garden;
We never use chemical products or harmful pesticides which might have negative effect on your garden or on your health;
We always make sure that the procedures we do are approved by our customers;
We offer gardening services which have very affordable prices;
We can clean your garden from the weed and the pests and arrange it in a way which suits your taste
Our company is offering you the chance to finally receive the garden you've always wanted without having to work. We will do all the working and planning and your only job will be to enjoy the effect of our amazing gardening procedures in Brockley. You can reserve them with a call and also with a visit to the headquarters of our company. It is open 24/7 through the week, the weekends and the holidays too.